12 reasons to breed Speckle Park cattle
Waratah Speckle Park Stud is a family run business in rural New South Wales.  Eric and Laiton Turnham have grown the enterprise from a small start-up with the importation of 30 Speckle Park embryos in 2008, to one of the largest Speckle Park studs in Australia, in just nine years.
As established breeders of Speckle Park cattle, Laiton and Eric have first-hand experience in Speckle Park genetics.  Waratah are breeders of Speckle Park bulls, females, embryos, semen and Brahckles.
Waratah Speckle Park is where beef breeders can find first-hand, practical advice on Speckle park cattle.  We are a family run business that believes our greatest strengths are family, experience and credibility.  Our goal is to help you get better results from your herd.
Don't take our word for it
"We have been using Speckle Park bulls for 4 seasons now over a Charolais cross Drough Master base herd of 300 cows.  All of our bulls are from Waratah.  Running a small feedlot we produce calves for the supermarket trade.  Speckle Parks have increased our carcass yield and feed conversion in our 3 way cross herd."
"We are really pleased with the progeny of our Speckle Park bull, Eden.  A white Eden calf topped the Casino sale when we sold it and we've sold the others as private kills or direct to butchers."
"I purchased two heifers from Waratah's sale last year.  Waratah J149 was shown at several local shows where she won numerous ribbons including a couple of champion ribbons.  She was led by my younger sister, so she is definitely a quite animal."
"Our experience with the Waratah bulls has shown them to be very tractable with a quiet attitude that they seem to pass onto their progeny."
"We are very pleased with the Speckle Park bull we bought from Waratah, our first group of calves are outstanding.  Our SP cross steers reach up to 406 kg at 8 months of age with supplementary grain assistance.  We took some to the local Warwick show. A heifer calf out of a Gelbvieh cow by Waratah Front Runner won Grand Champion Prime Vealer.   Joel Rickert received Grand Champion Lead steer at the Warwick show with one of our SP cross steers."
"We were so pleased with the bulls we purchased from Waratah Speckle Park a few years ago – they got 64 calves in the first three weeks as yearlings.  The cattle have incredible performance and are so quiet, even our agent was very impressed with their docility."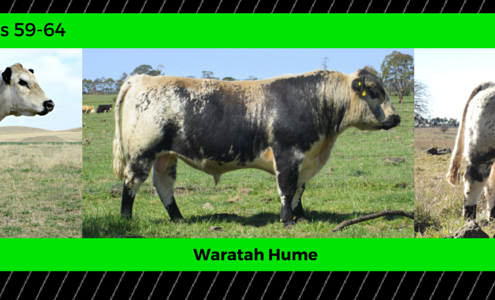 Check out this years Sale video
http://www.waratahspecklepark.com/wp-content/uploads/2017/07/Logo-tranparency-300x216.png
0
0
Helen
http://www.waratahspecklepark.com/wp-content/uploads/2017/07/Logo-tranparency-300x216.png
Helen
2016-07-05 20:11:17
2016-07-05 20:11:17
Sale Video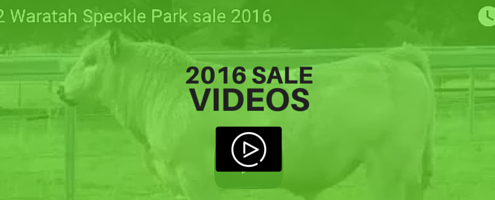 This year's sale will be held on Monday, 11 July. For all the…
http://www.waratahspecklepark.com/wp-content/uploads/2016/07/waratah-speckle-park-sale-videos.png
200
600
Helen
http://www.waratahspecklepark.com/wp-content/uploads/2017/07/Logo-tranparency-300x216.png
Helen
2016-07-03 13:16:02
2016-07-04 12:24:27
Waratah Speckle Park 2016 Sale videos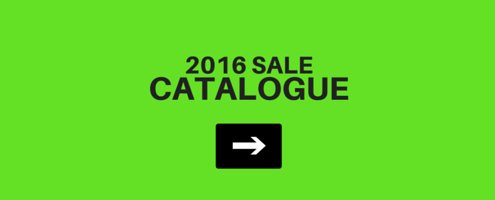 Download a copy of the Waratah Speckle Park Sale Catalogue 2016.…
http://www.waratahspecklepark.com/wp-content/uploads/2016/07/waratah-speckle-park-sale-catalogue.png
200
600
Helen
http://www.waratahspecklepark.com/wp-content/uploads/2017/07/Logo-tranparency-300x216.png
Helen
2016-06-13 15:39:07
2016-07-04 12:22:48
Sale Catalogue 2016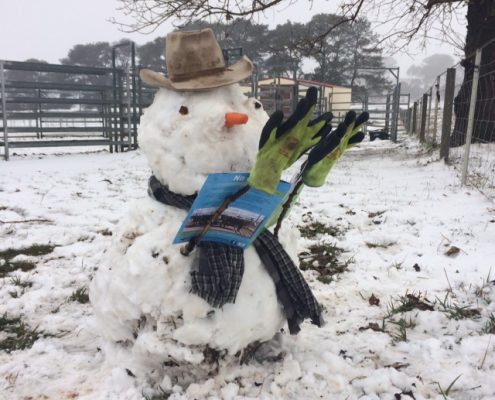 Snow wind mist closed roads all led to the decision…
http://www.waratahspecklepark.com/wp-content/uploads/2016/05/image2.jpg
640
640
Helen
http://www.waratahspecklepark.com/wp-content/uploads/2017/07/Logo-tranparency-300x216.png
Helen
2016-05-11 22:50:34
2016-05-11 22:50:34
A few pictures from the original Sale day 2015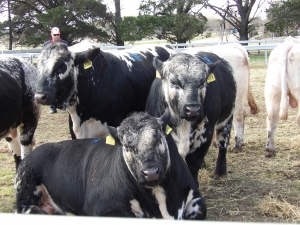 45 Bulls sold Topped $18,000 Average$4500.00 Heifers…
http://www.waratahspecklepark.com/wp-content/uploads/2016/05/1437545228_032.jpg
225
300
Helen
http://www.waratahspecklepark.com/wp-content/uploads/2017/07/Logo-tranparency-300x216.png
Helen
2016-05-02 08:53:27
2016-05-02 12:21:59
Sale results at a glance 2015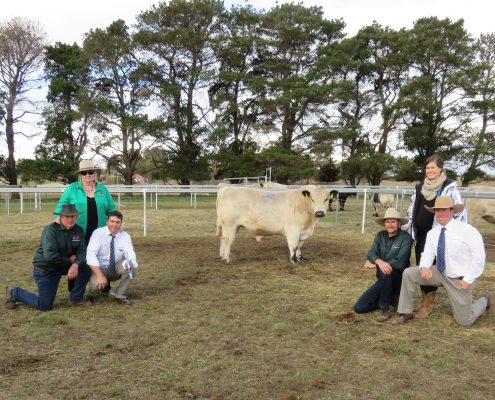 Thanks to Nathan Purvis from Colin Say & Co for writing…
http://www.waratahspecklepark.com/wp-content/uploads/2016/05/high-price-bull-2015-e1462968448274.jpg
1187
2048
Helen
http://www.waratahspecklepark.com/wp-content/uploads/2017/07/Logo-tranparency-300x216.png
Helen
2016-05-02 08:47:47
2016-05-11 22:09:26
Sale summary 2015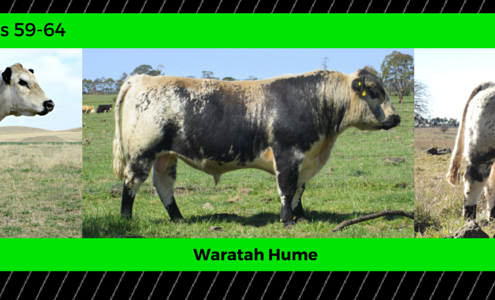 We barely arrived home from Rocky and did a few things and loaded…
http://www.waratahspecklepark.com/wp-content/uploads/2017/07/Logo-tranparency-300x216.png
0
0
Helen
http://www.waratahspecklepark.com/wp-content/uploads/2017/07/Logo-tranparency-300x216.png
Helen
2015-06-09 20:10:10
2015-06-09 20:10:10
Toowoombah Farmfest 2015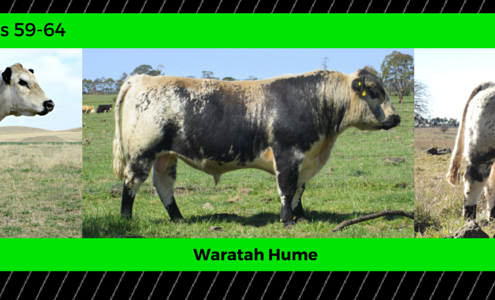 Annual Sale You're invited to attend our annual sale on Monday…
http://www.waratahspecklepark.com/wp-content/uploads/2014/01/waratah-speckle-park-semen-sires.png
300
1000
Nadine McMahon
http://www.waratahspecklepark.com/wp-content/uploads/2017/07/Logo-tranparency-300x216.png
Nadine McMahon
2015-06-08 21:28:46
2015-06-11 08:30:07
Semen Sires - 2015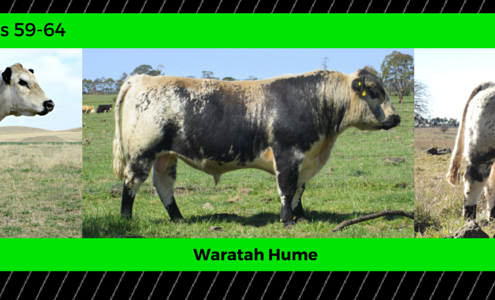 Monday 15th June 2015 is the designated  day for Open day at…
http://www.waratahspecklepark.com/wp-content/uploads/2017/07/Logo-tranparency-300x216.png
0
0
Helen
http://www.waratahspecklepark.com/wp-content/uploads/2017/07/Logo-tranparency-300x216.png
Helen
2015-06-08 16:07:37
2015-06-08 16:07:37
Northern Beef Week Monday 15th June 2015
Eric (02) 6779 1069
Lation 0420 548 299
PO BOX 115
GUYRA  NSW  2365